The 2023 Guide to Local Casinos in New Zealand
Local Casinos in New Zealand – Online gambling is great while you're on the go or spending a night in, but there's something authentic about live gambling that can't be replicated online. The ambiance, the adrenalin – it's all more powerful when you step into a real casino and pull pokie levers or hold actual cards – not to mention the thrill of winning real cash. Regarding gambling in New Zealand, there are currently five fabulous casinos throughout the country that are sure to excite both novice and veteran players.
Dunedin Casino
Built-in 1883 by Italian architect Louis Boldini, this luxurious casino features breathtaking Victorian architecture. Visitors marvel at the original glass dome ceiling and grand staircase while playing classic games like Blackjack and Roulette. Every detail, from the original mosaic floor to the intricate ceiling moldings, offers visitors opulence and grandeur alongside thrilling gameplay. In keeping with the affluent atmosphere, visitors must dress in smart, neat attire. Dunedin Casino is home to over 180 electronic gaming machines operated using a convenient ticket-in, ticket-out system. Players from overseas can rest easy with no foreign change service fees. The casino regularly hosts several flash draws where winners can receive thousands of dollars – and maybe you'll be the next big winner.
Christchurch Casino
Christchurch Casino is hailed for offering players exciting live entertainment on top of a wide selection of pokies and table games. Attendees can choose from 500 slot machines, including state-of-the-art pokies with multi-line options. Advanced players are invited to join the casino's VIP section, Club Aspinall. VIPs are entitled to high-limit baccarat, private facilities, and more. While all casinos have restaurants and bars, Christchurch Casino is home to a particular sports bar favored by many Kiwi regulars. And, of course, Christchurch Casino always has something going on – from live music to bingo night to poker championships, any night at Christchurch Casino is sure to excite.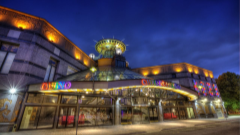 SkyCity Casinos
No guide to New Zealand local casinos would be complete without at least one mention of SkyCity Online Casino. SkyCity operates several lavish live casinos throughout New Zealand, each with charm and unique features. New Zealanders were so enamored with SkyCity Casinos that in 2019 SkyCity launched its first-ever online casino, which has quickly become one of the best casino sites in New Zealand.
SkyCity Auckland
Open 24/7 and located directly across from the 328-meter-tall Sky Tower, SkyCity Auckland is home to the largest pokie selection in New Zealand. While online casinos usually feature thousands of free pokies, most land-based casinos cannot match that number. However, this casino features over 2,100 gaming machines and dozens of Baccarat tables, so guests at SkyCity Auckland Casino can feel like they are playing at the Vegas level. Visitors can enjoy an endless selection of fine dining establishments and extravagant bars and nightclubs outside the casino. At SkyCity Auckland, the sky is the limit, and there's just about nothing you can't find or do within walking distance.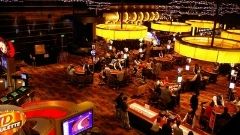 SkyCity Hamilton
Surrounded by the Waikato River, SkyCity Hamilton is sure to please. Open 24/7, this casino is set apart from the competition, and the venue is pristine and frequently hosts private events and conferences. This casino, which holds over 330 gaming machines, is also home to the city's only bowling alley and virtual golf simulator. And, of course, it also hosts specialty nights like trivia or karaoke.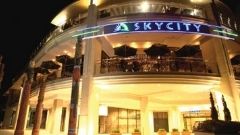 SkyCity Queenstown
If you're looking for a smaller casino or learning how to gamble, SkyCity Queenstown is the casino for you. Beginner tables with professional card dealers explain strategies and give tips on how to win. With over 80 gaming machines and a fantastic bar with events, SkyCity Queenstown is lively. Salsa Night and Triple Points Tuesday are some of the best events, where members can earn 3x premier points during happy hours.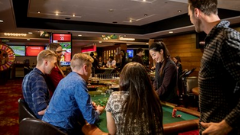 Local Casinos in New Zealand Conclusion
Whether you're an online casino regular, visiting New Zealand, or just looking to try something new, these local casinos in New Zealand are sure to delight you. While there may not be a ton of casinos in New Zealand, what they lack in quantity, they more than compensate for in quality. Best of luck!