Best Thunderkick Online Casinos in 2023
Thunderkick is an online casino game developer specializing in video slots in Stockholm, Sweden. The company was established in 2012 and has dramatically expanded its client base since 2014.
It now trades as Thunderkick AB. This software company produces quite a large number of titles (15 are currently listed on their website) which include Turning Totems, Frog Grog, Spectra, Fruit Warp, and Arcader, with the latter being their most popular game, due in part to its retro styling and conceptualization, and due to its modern functionality.
Thunderkick's games are top-rated because they are unique in layout and style and offer bright, quirky, fun visuals and effects.
The company's slogan is 'We are Thunderkick, and we make games,' which sums up the simplicity and single-mindedness they bring to online slot development. This goes a long way to explaining why their popularity and rise in the market have been so dramatic over the past three years. Their games are innovative and unique, incorporating many bonuses and features to keep the gamer entertained and returning for more. Although not easily discoverable, it's worth playing when you find it!
NZ Thunderkick Casinos
When you play at a casino via one of our affiliate links, we may earn a small fee.
Thunderkick Software Features
16Sixteennnovative slot games- Although 16 may seem small, these 16 games are each beautifully designed with unique bonus features, incredible audio, and stunning graphics.
Cross-platform compatibility-Thunderkick's games are all produced using flash software and the HTML5 system, making all their games playable across many platforms. Thunderkick games are playable on desktops, tablets, and mobiles.
The uniqueness of games- Thunderkick probably produces unique slot games currently available. The themes used in their games have original and intriguing backstories, and the utmost care has been taken in making each game.
Wide casino choice- Even though Thunderkick is a relatively new name, their games have gained incredible popularity and thus led to many popular NZ online casinos choosing Thunderkick as a casino game provider.
Bonus slots- Thunderkick's slots are crawling with bonus symbols and features that will make the games just that much more exciting than they already are!
The Scoop on Thunderkick
Thunderkick was established in 2012. The company is based in Stockholm, Sweden, the home of many great software developers. It is said that Thunderkick's founders were once employed by competitor companies and decided to branch off and start something new. The company has breathed fresh life into the world of online slots, and their places are known for being cutesy, quirky, and incredibly easy to operate.
Although the only games Thunderkick produces are pokies, they do them exceptionally well. In the few short years they have been operating, they have built a considerable fan base for their innovative spaces. The slots are all stunningly designed with seamless audio and graphics that will blow your mind. Each place has a unique theme with an interesting back story to captivate players' attention. If that is not enough, all of their slots have fantastic bonus features that will amuse players.
Although Thunderkick has not been for a long time, they have already caught the interest of many well-known online casinos. Currently, over 20 online casinos are using The company software, and there are sure to be more to follow. Thunderkick is a name to look out for!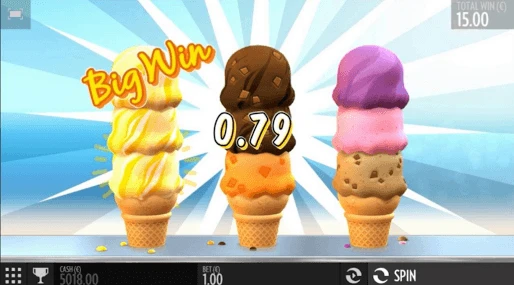 Below, we scored Thunderkick software on a point system from 1-10 based on various criteria. The different areas we have rated are; diversity of games, tech capabilities; spread of services; bonus offers; reliability, and originality. We have scored the abovementioned areas along the lines of 1/10 being terrible and 10/10 being genuinely excellent.
Top Scores for Thunderkick
Variety Of Games
A limited number of games in specific categories
Technology
Excellent system that could rate among the big names
Services
All-round services provided
Offers And Tournaments
Considered one of the best paying-out slots providers of 2016
Reliability
Games function smoothly
Originality
Quirky and entertainingly strange game themes
Graphics & Sound
Great graphics that sometimes seem simplistic at first but have excellent attention to detail on closer inspection
Thunderkick: Thumbs Up or Thumbs Down?
Thunderkick has impressed us in all the areas we have scored on, with an average score of 7.6/10. The company has enhanced its games' user experience and set the bar high for competitor brands. Thunderkick has a youthful feel, and it is no wonder they have been attracting the younger generations.
The lowest score was 6/10 for the diversity of games. This is because, although Thunderkick's games are of superior quality, there are only just over a dozen of them to choose from, and all of them are slot games. It seems that Thunderkick has dedicated itself to quality over quantity, which appears to be working to its advantage. At least we have much to look forward to as Thunderkick releases new games!
The highest score came in at 9 points for originality, which stands out with Thunderkick! The unique quality of their games is undeniable and unmistakable! Firstly, their themes have to be mentioned as they are exceptionally well thought out, and almost all the slots seem to have an adorable introduction that gives you a bit of background on the theme. The bonus features, which scored an impressive 8 points, are also unique, with each part having its innovative audio and visual piece to accompany it.
Reliability and services are two offer high scoring areas. As the company's founders have been in the industry for so long, they brought a wealth of experience and knowledge that adds to Thunderkick's reliability and credibility. To further compound their reliability and service skills, Thunderkick's support team is known for being exceptionally helpful and friendly.
Mobile Gaming
Thunderkick, like many other software companies, has employed the HTML5 system to assist with mobile gaming compatibility. All their games can be played on iPhones, Androids, Blackberries, tablets, and desktops. No downloads are necessary when playing Thunderkick games on any device. All you will need to play Thunderkick games is an up-to-date browser and a good internet connection.
Being such a young company, Thunderkick has had to keep up with the big players in their field. They've done just that with their mobile gaming. They offer mobile games that do not compromise quality or playability. Some casinos can download the game, while others allow you to play online through your browser.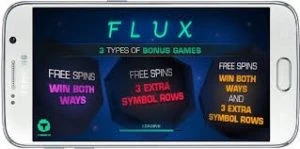 Esqueleto-Explosivo
Magicious
Birds on a Wire
Toki Time
Software and Safety
Thunderkick keeps up to date with the latest security software and constantly updates its security features to ensure player safety. If you play at a certified online casino, you can rest assured that your personal and financial details are safe.
Thunderkick only uses the most up-to-date technology; its games are tested and verified. By only using the most reputable payment methods, Thunderkick ensures financial safety. Thunderkick also holds all the necessary gaming licenses to make them a trusted and reliable brand.
Conclusion
Thunderkick has created a niche in the competitive online casino gaming world. The quality of their games is genuinely superior, and the quirkiness of their games should have players smiling and even giggling from time to time. Thunderkick has put the fun back into gambling.
Although they may not have any table or other casino games, there is no doubt that Thunderkick is a boundary breaker in the slot game industry, and we will see much more of them in the future.
Further Info on Thunderkick
FAQs
Thunderkick slots are indeed safe to play. Thunderkick holds licenses from reputable authorities such as the UK Gambling Commission and the Malta Gaming Authority. As a licensed operator, Thunderkick is required to adhere to strict licensing conditions.
Indeed, many casinos offer the option to play Thunderkick games for free in demo mode. It's a great opportunity to try out the games before deciding to play with real money. Keep in mind that some.
At many Thunderkick casinos, both new and existing customers can enjoy bonus spins, which are often applicable to Thunderkick slots. For detailed information on the various Thunderkick casino offers available, including links to in-depth Thunderkick casino reviews.
Certainly! Thunderkick games are known for being fair and trustworthy. As a reputable online slot provider, Thunderkick holds licenses from respected regulatory bodies such as the Malta Gaming Authority (MGA) and the UK Gambling Commission (UKGC).
Absolutely! Thunderkick online slots are fully compatible with mobile devices. Regardless of whether you are using iOS, Android, or Windows Phone, you can access Thunderkick slots through dedicated apps or directly in your mobile browser.