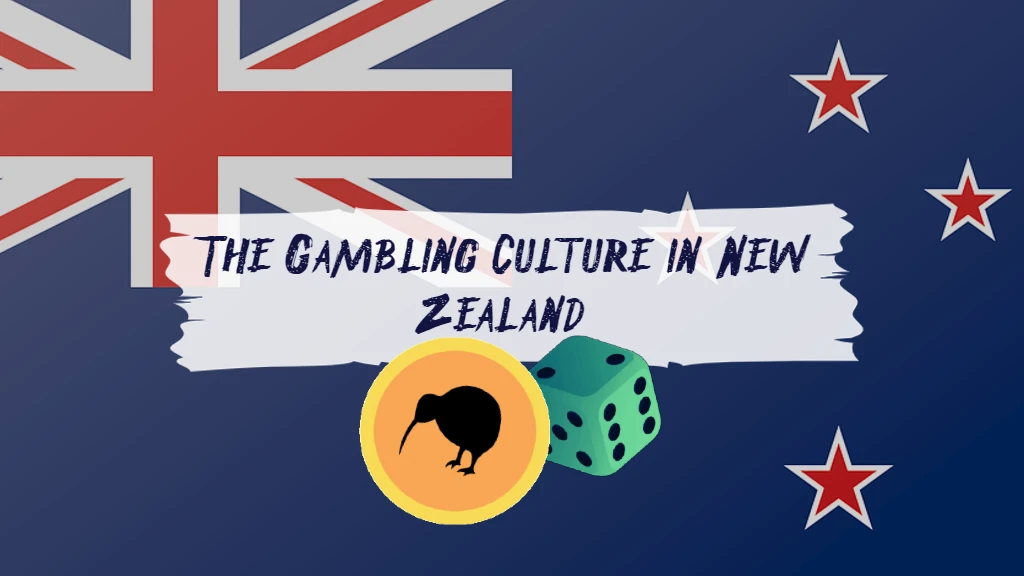 The Gambling Culture in New Zealand
Information about gambling in New Zealand is available from three primary sources. First, there are administrative collections where data are collected in processes ancillary to taxing or licensing. Second, there are data produced through prevalence surveys or surveys of attitudes towards or participation in gambling. Finally, data are emerging from the general statistical systems, including the input-output studies for casino control authority hearings.
The first and second categories are the most developed sources of information on gambling culture in New Zealand. Official figures show that there has been a rapid rise in the overall supply of gambling products, including casinos and gambling machines, in New Zealand. In 10 years after 1993, six casinos were opened, serving a population of more than four million people. By December 2003, the country had over 22,000 non-casino gambling machines. Roughly one for every 180 women, men, and children in the country. The number continues to grow constantly, and currently, New Zealand is a perfect laboratory for understanding the dynamics of gambling participation.
Interesting Facts and Habits of a New Zealand Gambler
Throughout the 90s, after the introduction of the first gambling center in New Zealand, the reason for gaming remained relatively unchanged. Many New Zealand gambling market players stated that they gamble consistently to win money. This was also the prime reason people from other parts of the world participated in gambling. However, as time passed, people's interest increased, and currently, there are several interesting facts and habits about New Zealand gamblers. Besides winning real money at casinos, most people want to have fun, support worthy causes/charities, socialize, and beat the odds.
Popular New Zealand Gambling Games
Some of the famous New Zealand gambling games include:
Pokies: Also known as slots or fruit machines, pokies are very common in the New Zealand gambling market and are available in almost every online casino. Some of the top gambling sites in New Zealand offer hundreds of different pokie games to choose from. The fantastic thing about pokies is that they are simple to play and can pay out big rewards if you are lucky enough.
Video Poker: Another popular gambling game in New Zealand is video poker. Video poker is a casino game similar to pokies in that you spin the reels to reveal symbols. What makes video poker different is that it includes a specific element of skill, as the gambler can choose to retain or replace a particular character to form a better hand.
Keno: It is a popular gambling game similar to the lotto, and it is played using numbered cards, where players select which number they want to use up to the maximum. The player then registers their tickets before the game begins, and 20 numbers are chosen randomly. Keno is fun to play online and does not require much skill, and it is about lucky chances and luck, making the game accessible and enjoyable.
Blackjack: Blackjack is among the most popular table games in the New Zealand gambling industry, and it has a very high return-to-player rate and simple gameplay. Despite its simplicity, Blackjack requires skill and strategy to win consistently, making it the favorite for many professional gamblers.
Roulette: Roulette is offered by almost every casino in New Zealand and other parts of the world, and it is one of the most popular games in the gambling industry. What makes Roulette great is that it is easy to play and has a lot of betting options; this makes it a perfect choice for all kinds of players.
Popular Big Wins for New Zealand Players
Some of the biggest wins for New Zealand players include
NZ$10 million on Mega Moolah: In 2016, a player from New Zealand named Rawiri Pau, an employee of KFC in Auckland, won a life-changing amount totaling NZ$10,114,395.82 after playing Mega Moolah at an NZ online casino.
NZ$8 million on Mega Moolah: Like Pau, in 2018, another lucky New Zealand player won a massive amount for playing Mega Moolah. However, the player and casino's name remain unknown because it was an offshore gambling site.
NZ$180,000 for sports betting: The most common and popular types of sports betting in New Zealand are football, rugby, boxing, auto racing, and baseball. One of the highest wins in this gambling category was made in 2016 by Papatoetoe Welder and equaled NZ$180,000. Papatoetoe, an average NZ gambler, is a living example that sports can pay well, irrespective of whether you are a professional sportsman or know nothing about the game.
The Gambling Culture in New Zealand Closing Comments
This article analyses the gambling culture in NZ, and several things have been discussed. The report gives an overview of New Zealand gambling statistics, facts, and habits of New Zealand gamblers. Also, popular gambling games and big wins for New Zealand players are discussed in the article.