Play Responsibly
Nowadays, you can bet anywhere, so you are probably wondering whether there is responsible gaming. There are so many opportunities on our hands, and you can gamble whenever you want. Many people, especially those not experienced, worry about whether it is safe to gamble online. But we can assure you that just like any other online business, you can also find safe online casinos. There are trusted online casinos run by multinational companies that have been in the industry for a long time.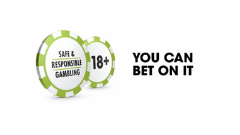 So, in other words, a safe online casino takes care of its customers. One that processes deposits and withdrawals on time takes care of its customer's personal information, and is certified by a third-party auditor. You can trust a casino if you see that they update this certification information couple of times a year.
Gambling Problem Helpline New Zealand
Let's get serious for a sec. Yes, Gambling is all about the fun. But, if you feel like the fun has become somewhat of a burden if you think it has gotten a bit out of hand. We highly recommend you see what we have to say next.
In New Zealand, there are many gambling platforms, land-based and online. We don'don'tnk that gambling is a problem. But in some cases, Gambling can be addictive, and that becomes a problem. Gambling online, because it operates on your mobile or desktop device and no one is involved in your experience, you might feel that you'you'reosing a personal matter by admitting your addiction.
So keep in mind that there is a national helpline for problem gamblers in New Zealand. It also operates an active website where you can find a lot of helpful information online before you make a phone call. We will link the site below and hope you find the answers you're looking for. Don'Don'titate to reach out if needed.
Gambling Helpline
You can call, day or night.
0800 654 655 or text to 8006
It'sIt'se and confidential

Gambling Debt Helpline
Specialist in debt crisis management and will help deal with your budget problems.
You can call, day or night.
0800 654 658
It'sIt'se and confidential

Maori Gambling Helpline
Maori counselors are trained and specialize in gambling-related problems.
You can call, day or night.
0800 654 656
It'sIt'se and confidential

Youth Gambling Helpline
Younger youth counselors that specialize in youth gambling problems
You can call, day or night.
0800 654 659
It'sIt'se and confidential.

Pasifika Gambling Helpline
It is geared towards and with counselors specializing in the Pacific community and culture.
You can call, day or night.
0800 654 657
It's free and confidential
Gambling Addiction
All online casinos use various methods and tricks to help their gamblers. It is common knowledge that sometimes gambling can cause problems for some people. Gambling should be fun and not a way to earn a living.
It would be best if you played responsibly with your money and did not waste all your bankroll at once. Avoid chasing losses. Not everything has to happen at that moment; you will have another chance to play again.
Always keep track of the time you spend gambling; it should not stand in the way of your everyday life. If you find yourself in trouble and cannot control your urges, then most casinos offer some things to help troubled gamblers avoid rush decisions.
Deposit Limits. You can ask for a deposit limit to be set on your account. This way, even if you want to gamble after your limit, the casino will not allow you to make a deposit. You can even limit the amount daily for seven days and 30 days, and you can increase your limit only after the cooling-off period is over.
Account closure. If you wish to concentrate on some other things that are important to you, you can ask to close your account for a while.
You can reopen your account whenever you want.
It is cooling off. Many casinos offer a cooling-off feature, meaning you cannot use your account for as long as you want. Starting with 24 hours period, seven days, 30 days, or three months.
Self-exclusion. You can self-exclude your account if you believe you are losing control. You can choose six months, one year, or even permanently. You cannot reactivate your budget no matter the circumstances, and it will remain closed.
It is also illegal to gamble in our casinos if you are underage. Our casinos will do everything they can to make a verification check, which means you have to prove that you are over 18 and eligible to gamble.
License and Audits
There are vast transactions involved in the casino business, so you want to find one licensed. This is not an easy task. A casino needs to show that they have excelled in three main areas:
Credential of the owner
Fairness of the games and the software
Procedures for paying its players
Once a casino provides this information, later, they need to be audited by professional companies. Three significant entities decide the casino`s destiny. There is the casino management and its internal casino auditing team, and then there are the government agencies and some independent certified public accountants.
Also, online casinos use what is known as a random number generator, which means every win or loss is unexpected and cannot be predicted. Another important thing when it comes to responsible gaming is to find a casino that is accredited by eCOGRA. This is a testing agency that offers approval only to safe online casinos.
How Online Casinos tackle Problem Gambling
Ensure that the casino has both self-exclusion and gambling restrictions available to you. Often the most trusted casinos will allow you to set limits on your gambling or self-exclude entirely. Those licensed with the UK Gambling Commission (UKCG) are required by law to make extreme efforts to avoid allowing problem gamblers to play. Hefty fines have resulted in online casinos that have not taken enough precautions to help problem gamblers. Nowadays, all NZ online casinos must provide responsible gambling support to their players.
If you are new to the gaming world, we advise you to be extra careful. You can start playing in one of these casinos such as Royal Vegas, 888 Casino, Jackpot City, Ruby Fortune, Platinum Play, Casino Room, Casinoland, Lucky 247, LeoVegas, Euro Palace, Grand Reef, Gaming Club, and Guts.
The list is long, so you can choose for yourself after reading the casino reviews section. These are all licensed casinos with a long history of fair play. These casinos have nothing to hide, and they proudly show their gambling license. Also, you can find all the certificates on their official website.
Always check the casino before you make a deposit. If it is tough to find this kind of certificate, then the given casino is trying to hide something from you.
This is a booming industry, and everyone tries to make money no matter what. Several rogue casinos are spamming players. For starters, try to avoid those casinos, and we are working on an article about blocked casinos that you can read very soon.