Online Caribbean Stud Poker: The Whole Story
David Sklansky, a well-known figure in the club poker scene, invented Caribbean Stud Poker.
Caribbean Stud Poker is a relatively new casino game, only introduced to casino floors in 1982 to get players to play at more tables. It was initially called 'Casino Poker,' and after the rules were changed slightly, it was renamed 'Caribbean Stud Poker. The game is exceedingly popular, and many international and online casinos offer the enticing poker variant.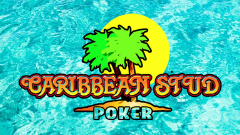 Where to Play Online Caribbean Stud Poker
When you play at a casino via one of our affiliate links, we may earn a small fee.
Caribbean Stud Poker is similar to ordinary online poker but has a few differences. The most significant difference is that Caribbean Stud Poker is played exclusively against the house, not against other players. Hands are made up of 5 cards each and are valued the same way as any other poker game. The game is played with a standard deck of playing cards.
Players have many different options when playing Poker game online. In this guide, we explain specific strategies and rules and list our favorite NZ online casinos where players can play exciting games.
Find out things you never thought you'd know about the exciting Caribbean Stud Poker and how to play this poker variation online with our comprehensive guide.
Rules & How it Works
The first step for players is to find an online casino that offers Caribbean Stud Poker play. Suggestions can be found in a later section of this guide.
The player should then choose a Caribbean Stud Poker game that is appealing. The game will deal all the players five cards, with four facing down and one facing up. Once all the cards have been sold, players will be allowed to look at their cards. Players will then be given the option to fold or play their hand.
Players must place a raise into the 'Bet' box if they decide to play their hand. The dealer will then reveal his cards after all the players have made their respective bets. Wins and losses depend on the usual hierarchy of hands, as in a poker game.
If the player loses against the dealer, they will lose their anti-bet and raised wager. When a tie happens, which is unlikely, the anti and raise stake will push if the player wins against the dealer, the anti-bets return to the table while the increased wager is paid to the winning player.
Once the winners have been paid, the table will be cleared, and players can play again. Certain casinos offer progressive jackpot Caribbean Stud Poker, which works slightly differently.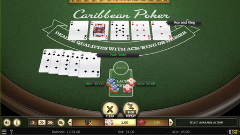 Strategies & Systems
The first important yet exceedingly simple strategy to adopt is to play some of the numerous free online games to get a natural feel for how the game works and what it takes to win. Another important tip is never to bet more than you can afford to lose; this is a golden rule in casino games.
Always make a bet if you get dealt a pair or better. The better your hand, the higher your chance should be. Fortunately, there is no bluffing as there is in standard poker because players play against the house, not against each other. A straightforward strategy is only to bet AKJ83 or better; if you have worse than that, always fold. Only using this strategy can reduce the house edge to around 5.32%.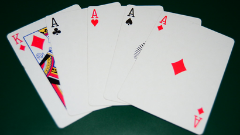 Players should also understand the hierarchy of possible hands, which are as below in descending order.
Royal Flush (suited 10, J, Q, K, A)
Straight Flush (sequence of any five suited cards following in order)
Four of a kind
Full HousHouseof a kind ad a matching pair)
Flush (5 cards of the same suit)
Straight (5 cards in a linear sequence)
Three of a kind
Two pairs (two pairs of different values, e.g., two fours and two sixes)
One pair
Reasons to Love Online Caribbean Stud Poker:
Caribbean Stud Poker is extremely easy to learn, especially if players have previously played other forms of the game.
The game is available at most New Zealand online casinos, where there are also usually free demo games to help players get their eye in.
Stud Poker offers shallow minimum and high maximum bets, making it a great game choice for both novices and high rollers.
Caribbean online poker can be played from anywhere at any time.
FAQs
Caribbean Stud, a stud poker game, was named after Aruba where it was invented. It gained popularity among wealthy tourists who spread the game and demanded it in their local casinos.
Payouts for a Royal Flush in Caribbean Stud Poker can range from 100:1 for the call bet to up to 1,000:1 for the 5+1 Bonus bet, depending on the casino.
No, Live Caribbean Poker cannot be played for free. A deposit is required to participate in live dealer games.
In Live Caribbean Stud Poker, the progressive jackpot is awarded for Royal Flush hands. Lower-ranked hands have fixed-prize jackpots, beginning with Three of a Kind.
In Caribbean Stud, the objective is to have a better five-card poker hand than the dealer. The rules involve betting and decision-making, with key moments occurring when you receive your hand.