EcoPayz Online Casinos 2023
EcoPayz, also known as ecoCard, is an online electronic financial service provider that functions like other digital wallets, like Neteller and PayPal. Wire EcoPayz casinos, users to make instant online transactions at any casino that accepts this as a payment option.
With a high reputation for over 20 years and several advantages to stand out from competitors, ecoPayz is unsurprisingly one of the most trusted methods of payment widely accepted by New Zealand online casinos.

Best ecoPayz Casinos in New Zealand
When you play at a casino via one of our affiliate links, we may earn a small fee.
Why Use EcoPayz Casinos
There are many benefits of using ecoPayz, which we have outlined below:
Guaranteed Privacy: ecoPayz guarantees user privacy and security regarding all transactions, ensuring that only you can view your transaction details.
No Credit Checks: Whether your credit record is flawless or as black as tar, you can open an ecoPayz account.
Supported by All Platforms: ecoPayz is supported on all platforms, including desktop, mobile, and tablet.
24/7 Customer Support: ecoPayz offers around-the-clock customer support to clients who need assistance, whether related to online payments, the casino's site, or player accounts. Kiwis can quickly contact ecoPayz day or night.
Fast and Secure Transactions: ecoPayz allows Kiwis to utilize a highly sophisticated banking system that ensures instant transactions and ready-to-use funds. Since ecoPayz is authorized by the FCA (Financial Conduct Authority), they adhere to strict security guidelines, making transactions so secure that Kiwi players don't have to worry about data being leaked or given to third parties.
Anonymity: ecoPayz guarantees anonymity when using their service, so other parties cannot access your information. Another proof of strict security policy is that ecoPayz uses the latest SSL encryption system.
Various Accounts: ecoPayz offers more than just ecoAccount; other tools include ecoCard, ecoVirtualcard, ecoPayz Business Account, and ecoPayz Merchant Account. Depending on your needs, all payment tools are accessible to everyone instantly.
Numerous Top-Up Options: You can top up your ecoAccount through different options such as Commonly used prepaid cards such as Prezzy, eWallets, Debit and credit cards and Instant banking methods.
Several Casinos to Choose from: Many online casinos now accept ecoPayz due to their popularity among virtual gamblers. You're sure to find a few reliable online casinos that allow Kiwis to manage their funds through their ecoAccount; we have recommended some at the top of the page!
Monthly Promotions: As an ecoPayz user, users can enjoy monthly promotions, other deals from the service provider, and additional benefits while using it for casino transactions.
Extra Casino Bonuses: Several online casinos offer Kiwis bonus promotions when using ecoPayz. Some online casinos encourage players to fund their accounts via an eWallet, offering 5 to 15 percent extra in the form of bonuses.
Depositing with EcoPayz
Depositing real money into your online casino account using ecoPayz is pretty straightforward. Since ecoPayz is a preferred method of payment for countless people all over the world, multiple platforms, including desktops and mobiles, support ecoPayz, making it convenient for transferring funds to casino accounts.
We have compiled an easy-to-follow list below for depositing with ecoPayz:
Visit the casino website, log in or create your account.
Find the "Banking" page and navigate to the "Deposits" section
Choose ecoPayz as your deposit method
Input the amount you wish to deposit; ensure that the full amount is available in your eWallet
Validate the transaction through an email or SMS code sent to the respective number or email linked to your online casino account.
Done! Your account will reflect the money immediately.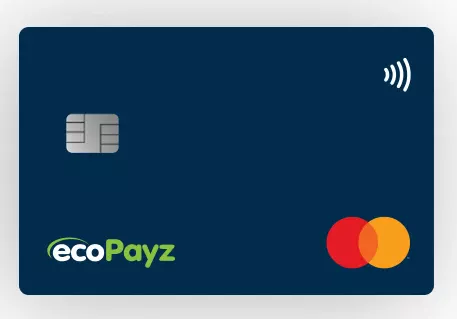 Withdrawing with EcoPayz
Withdrawing winnings using ecoPayz is as easy as depositing, with a similar process needed for this transaction.
Withdrawing funds with ecoPayz is easy, resulting in a transaction in less than a few minutes. To explain via example, let's say you're aiming to withdraw at Lucky247 Casino. To withdraw via ecoPayz, follow these simple steps:
Ensure you are logged into your online casino account
Click on "Banking" and select "Withdraw"
Enter the amount to withdraw
Select ecoPayz as your preferred method
Click "Submit"; your withdrawal should reflect within 24 hours or up to 3 days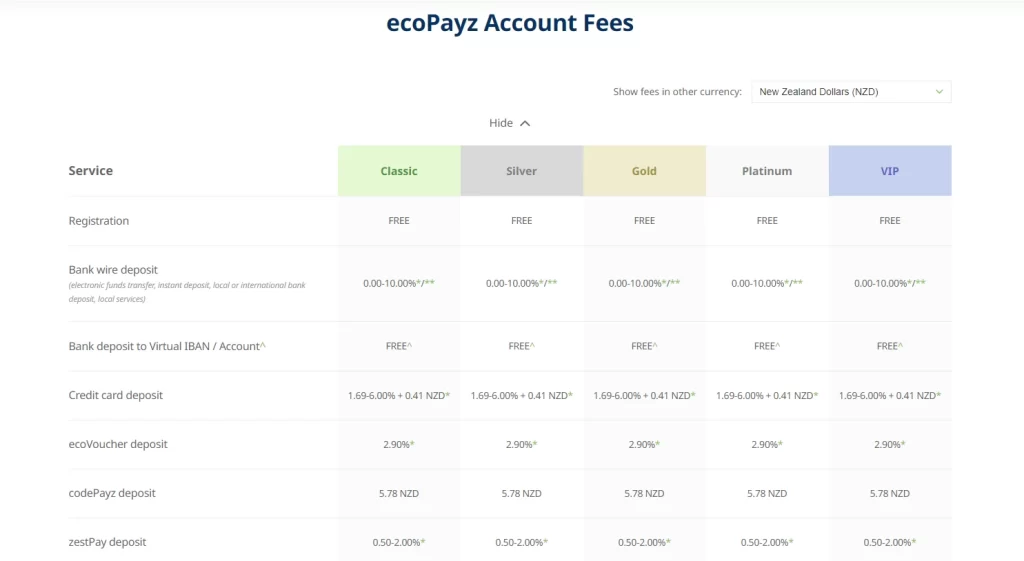 Bottom Line
Looking at ecoPayz and all it has to offer, it is unsurprising that this method of payment is one of the most respected options for New Zealand online casino players – not to mention their services are high-speed! Thanks to their 24/7 monitoring and highly acclaimed cybersecurity, Kiwis can rest assured that their deposits and withdrawals are secure and safe from prying eyes.
FAQs
Online casinos in New Zealand accept other payment methods similar to ecoPayz. Here are some popular alternatives:
Skrill: a popular eWallet that can be funded in several ways and offers instant payments.
Neteller: similar to Skrill; creating an account is free, and transactions are instant.
Debit and Credit Cards: Visa and Mastercard are the most reliable and popular payment options, however, some online casinos don't allow withdrawals through this method.
PayPal: globally accepted and used in NZ; you only need your email address to deposit funds in your casino account.
paysafecard: a prepaid card with a PIN, similar to gift cards; you can purchase them at local convenience stores.
Bank Transfer: this conventional method takes hours to deposit money but is among the safest.
Cryptocurrencies, like Bitcoin: accepted in several New Zealand casinos; all transactions are encrypted and secure.
Trustly: supports several banks and won't require a separate account. Deposits are processed through online banking after verifying your identity through a PIN.
Yes! ecoPayz offers an excellent app that allows Kiwis to check recent transactions, make deposits, transfer money to other accounts, and review all their cards available. The app is free and used as a control centre for every transaction made, including those through online casinos.
ecoPayz takes several fees, depending on the transaction type. For the complete list and details, you can check the ecoPayz prices and limits page: www.ecopayz.com/en/fees-limits
Yes; ecoPayz offers a unique tier system for Kiwi users. There are five levels for this service, starting from Classic to VIP; each offers additional benefits and even better conversion rates.
Using this payment method at casinos in NZ is relatively seamless, but first you need to create an account and fund it. Simply visit the ecoPayz official website and click on 'Open a Free Account'. You'll then be prompted to enter your details, such as an email address, username, password, and name. Click on the 'Create an Account' button to complete the registration and you're good to go!