About
NZOnlineCasinos.co.nz came online in 2016 (originally as nzonlinecasinos.co.nz) as the end product of the hard work and enormous effort two terrific friends and passionate online gamblers, Dennis Hoffman and Martin Bergman, sacrificed to provide New Zealand players with firsthand experience and information about the latest developments in the online gambling industry.
Ally is up to our daily readers to decide whether NZ Online Casinos is genuinely one of the best online casino websites in New Zealand today. Pride and shows of other online casino websites on the market have never been our goal, as it doesn't matter how good a website looks if the player doesn't directly benefit from the content posted.

Online gambling is generally an enjoyable and exciting experience. You have the liberty to be in the comfort and privacy of your home, making you feel relaxed and safe from any distractions you might face in a crowded land-based casino. There are no dim red lights, hidden exits, and isolated casino floors when you gamble online. It's just you, your phone computer, and whatever gambling budget you have decided to invest in an online casino.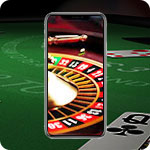 Gambling is all about luck and having fun. Online gambling is one of the best forms of entertainment today, as players make a deposit to be entertained and maybe win some money along the way. There is a thin line when online gambling or gambling, in general, can become an addiction, so our advice as players to a player is when it stops being fun, stop doing it.
We decided to put this small venture together mainly because of the desire and will to help new players understand how the online gambling industry works. Also, we are always eager to help experienced players find some newly launched, top-of-the-line casino operators and break down the most advertised welcome bonus offers by almost all online casinos.

In an ideal society, the online gambling industry would have a much safer and more entertaining tone, with only top-level casino operators online and unambiguous terms of play, simple casino bonus terms, and easily understood promotions with no hidden traps. Since we know this utopia is still light-years away, we decided to take our long years of experience in online gambling and transfer it to the pages of NZonlinecasinos.co.nz.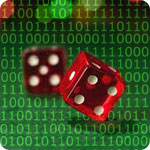 We have all been down the same road, facing problems with payments of honestly earned withdrawals and hearing all sorts of excuses by the live chat operators, only to have our winnings voided due to breaching some rule hidden deep inside the casino Terms & Conditions. This is why we are dedicated to learning all the facts about an online casino before approving it and adding it to our site as a top NZ online casino. This is not an easy task, but we are determined to invest the maximum extent of our knowledge and experience for New Zealand online casino players to enjoy fun and problem-free play sessions in any of our top New Zealand online casinos.