Top Online Casinos Accepting New Zealand Dollars
New Zealand Dollars are now being accepted by several online casinos worldwide, making it easier for Kiwis to make deposits and play their favorite games. Not only do these casinos accept NZD, but they also offer a wide variety of payment methods, including credit cards, e-wallets, and bank transfers. By depositing in NZD, you can avoid currency conversion fees and ensure that your money goes further.
As an expert in the industry, we highly recommend these online casinos for their user-friendly interfaces, impressive game selections, and top-notch security measures. Start playing today and enjoy the convenience of depositing in your local currency!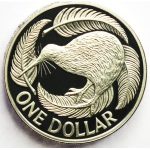 NZD Casinos
When you play at a casino via one of our affiliate links, we may earn a small fee.
Convenient Deposit Methods: Depositing Directly in NZD at Online Casinos
When it comes to online casinos, many use USD or EUR as their base currency but also allow deposits in other currencies such as NZD, AUD, CAD, or GBP. This is great news for players in New Zealand and other countries, as depositing directly in their local currency can make managing finances much easier and avoid costly conversion fees. Depositing in other currencies is just as simple as using USD, and most payment methods can be used without restrictions at most casinos.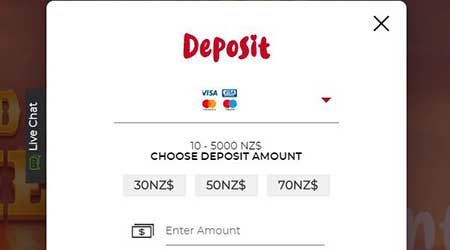 New Zealand
If you're a New Zealand online casino player, it can be confusing to navigate the deposit process, especially when it comes to currency conversion. While some casinos allow you to deposit in NZD directly, many still operate in other currencies like USD, which can lead to unwanted conversions and fees. Here's what you need to know:
The $ sign in online casinos usually refers to USD, not NZD, which can cause confusion.
Converting NZD to USD incurs fees, and you may end up depositing more money than intended.
Conversion fees are charged by banking institutions, not the casino.
It's important to be aware of the conversion process and its associated fees to ensure you're depositing the correct amount and maximizing your winnings.
By understanding how currency conversion works, you can avoid unwanted fees and have a more enjoyable online casino experience. Look for casinos that offer direct deposits in NZD or have minimal conversion fees to maximize your deposit amounts.
How to Deposit NZD Via POLi
If you are a New Zealand gambler looking for an easy and secure payment method, you might want to consider using POLi. This payment system is widely used throughout the country, and it allows users to make deposits in NZD with ease. Here are a few things you need to know about using POLi for online gambling:
POLi is a payment system available to all New Zealand bank account holders.
You can link multiple bank accounts to your POLi account, which makes it easy to manage your deposits and withdrawals.
Using POLi is secure and private since you don't need to share your banking information with the online casino.
Depositing with POLi is usually free, but some casinos may charge a small fee.
POLi deposits are processed instantly, so you can start playing your favorite games right away.
Overall, POLi is a great payment option for New Zealanders who value privacy and convenience. If you're looking for a hassle-free way to deposit NZD at online casinos, give POLi a try.
Is It Safe to Play at NZD Online Casinos?
With the growing popularity of online casinos in New Zealand, the question of safety arises. It's essential to ensure that the casino you're playing at is secure and trustworthy, especially when it comes to depositing your hard-earned cash. Here are some things to consider:
The fact that a casino operates with NZD does not guarantee its safety. However, most online casinos, including the ones that accept NZD deposits, are generally safe.
Look for casinos with proper licensing and regulation. A reputable online casino will hold a license from a reputable authority, such as the Malta Gaming Authority or the UK Gambling Commission.
Check for SSL encryption. A secure online casino will always use SSL encryption to protect your sensitive information.
Read reviews from other players. Look for feedback from other players who have already played at the casino you're considering.
SkyCity casino online is a popular option for NZD payments and withdrawals, but make sure to do your research before choosing a casino to ensure that it's safe and secure.
Depositing at New Zealand Online Casinos: What Currency Should You Choose?
As a New Zealand player, deciding which currency to use when depositing at an online casino can be a bit confusing. Here are a few things to keep in mind when making your decision:
Depositing in NZD can save you conversion fees.
Playing in your local currency makes it easier to keep track of your bankroll.
Some online casinos may not offer the option to deposit in NZD.
Ultimately, the decision is up to you and your personal preferences. Just make sure to choose a reputable online casino that offers a variety of payment options.
As industry experts, we recommend using a casino that accepts NZD to avoid conversion fees and make managing your bankroll more straightforward.
Why Choose an Online Casino Accepting NZD Deposits
New Zealand players looking to join real money online casinos often find themselves in a dilemma when it comes to choosing the right platform to play on. With so many options available, it can be a daunting task to determine which ones are trustworthy and provide the best value for money. One of the factors to consider is whether the casino accepts deposits in NZD, and in this article, we will explore why.
Benefits of Choosing an Online Casino Accepting NZD Deposits:
Avoid Conversion Fees: Playing at an online casino that accepts NZD deposits means you can avoid conversion fees, saving you money in the long run.
Better Bankroll Management: Depositing and playing in your local currency makes bankroll management easier and less complicated. You won't have to worry about constantly converting currencies and losing track of your funds.
Widely Accepted Payment Methods: Most NZD casinos accept a variety of payment methods, including POLi, a popular payment system that allows you to make deposits directly from your NZ bank account.
Choosing an online casino that accepts NZD deposits is a wise decision for New Zealand players. It provides a host of benefits, including avoiding conversion fees and better bankroll management. Make sure to check our casino's list and select the best NZD casino for you based on the various criteria that matter to you.
FAQs
The DIA has declared online gaming in NZ legal, with the condition that it is done at offshore casino sites. Illegal gaming sites are not located within the state borders, ensuring a safe gambling experience for players in NZ.
To play at online casinos for real money in NZ, you must be at least 18 years old, provided the site permits players aged 18 and above.
Most NZ online casinos offer instant play options, allowing players to access games directly in their web browsers without downloading software.
In this country, winnings from online casinos are considered recreational gambling and are not subject to taxes. Players do not have to pay taxes on their online casino winnings.