How We Rate and Review Casinos and Games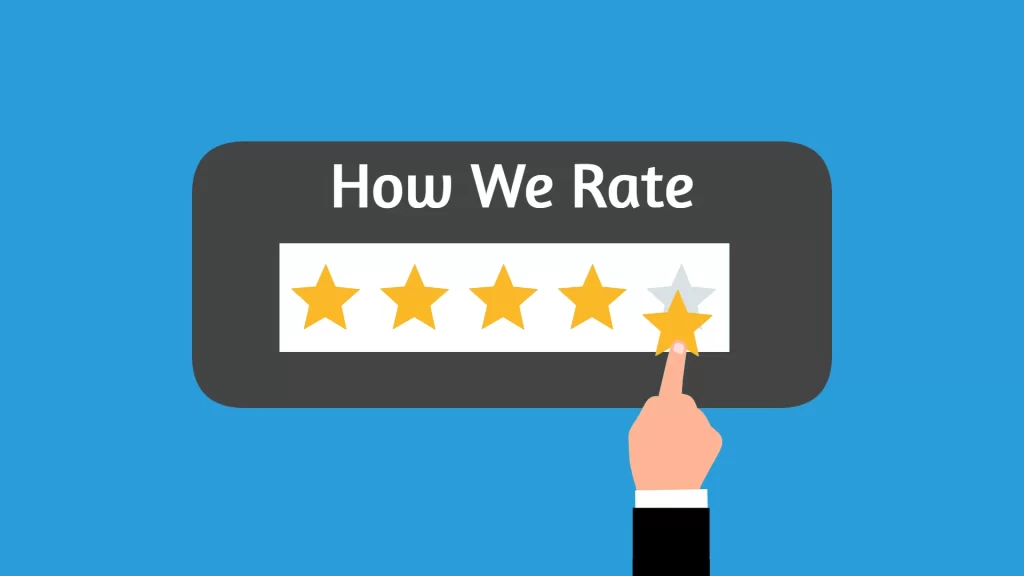 With so many new online casinos popping up, finding a trustworthy platform can be a daunting task. That's why we've assembled a team of casino experts to carefully review and rate each platform to save you time and effort.
We use a wide range of criteria to evaluate each casino, including bonuses, user experience, and banking options
Our team of experts thoroughly tests each platform to ensure its safety and reliability
We provide detailed reviews and ratings to help you make an informed decision when choosing a casino
Our review process is transparent and unbiased, so you can trust our recommendations
We value our readers' opinions and feedback, so please don't hesitate to share your experiences with us
We're committed to helping you find the best and most trustworthy online casinos in New Zealand. Trust our review process to make an informed decision and have a seamless gambling experience.
A Breakdown of How We Rate Our Casino Reviews:
1 – Licensing, Legitimacy, and Reputation
When it comes to online casinos in New Zealand, it's important to ensure that they have the proper licensing, legitimacy, and reputation. In our reviews, we take a close look at these factors to determine which platforms are safe and trustworthy for players to enjoy.
A valid and legitimate license is essential for any online casino operating in New Zealand
Licensing indicates that the casino has been approved by an outside regulatory body, ensuring a certain level of safety and security
We also consider the legitimacy of the operator and the overall reputation of the casino among users
By considering these factors when evaluating online casinos, players can feel confident that they are choosing a reputable and trustworthy platform for their gaming enjoyment.
2 – Games Variety and Selection
When it comes to online casinos, the games selection can make or break the experience. That's why we pay close attention to this aspect when reviewing and ranking casinos. Here are the key factors we consider:
Variety of games: We look for casinos with a vast selection of games, including slots, table games, and live dealer games.
Quality of games: We consider the software providers and the quality of the games on offer. We prefer casinos that work with reputable providers and offer games with great graphics, sound, and gameplay.
Game categories: We want to see a diverse range of game categories, such as classic slots, video slots, blackjack, roulette, baccarat, and more.
User experience: We evaluate how easy it is to navigate the games lobby, find specific games, and filter games by category or provider.
In short, we want players to have a fun and enjoyable gaming experience with plenty of options to choose from.
3 – Bonuses, Promotions, and Special Offers
When it comes to online casinos, bonuses and promotions play a crucial role in attracting new players and retaining existing ones. However, not all bonuses are created equal, and it's important to understand their terms and conditions before claiming them. In this section, we'll take a closer look at how we evaluate online casino bonuses and promotions.
We evaluate the bonus terms and conditions to ensure they are fair and transparent
We consider the wagering requirements, maximum bet amount, and validity period of the bonus
We also take into account any special terms or restrictions, such as game restrictions or payment method exclusionsUnique
tournaments and seasonal promotions are also considered in our rating score
At the end of the day, bonuses and promotions can enhance your online casino experience, but it's important to choose wisely and understand the terms and conditions. By using our evaluation process, you can make informed decisions and enjoy the best possible bonuses and promotions offered by top online casinos.
4 – Banking Options Both Deposits and Withdrawals
As an online casino player, one of the most critical factors to consider is banking options. Here are some key points we look at when ranking the banking options of NZ online casinos:
Variety of deposit and withdrawal methods available to New Zealand users, including classic, e-wallet, and crypto options.
Efficiency of payment processes, including time taken for deposits and withdrawals.
Limitations and restrictions placed on withdrawals that may prevent players from claiming their winnings.
Smooth and efficient banking processes are essential for an enjoyable online casino experience. At our casino review site, we provide valuable insights and firsthand experience to help you find the best banking options for your needs.
5 – Casino Communication and Customer Support
In this section, we explore how we evaluate the communication and customer support options available at online casinos. We understand the importance of having reliable support channels and strive to provide valuable insights into this aspect of online gambling.
We assess the quality and availability of various communication channels such as live chat, email, and phone support.
We look into the speed and accuracy of the casino's response to customer queries and complaints.
We also test the casino's knowledge and expertise in handling common customer issues.
Our team evaluates the level of transparency in the casino's terms and conditions and other policies.
We provide original images and detailed descriptions of the casino's customer support features to give you an accurate idea of what to expect.
At our site, we understand that clear communication and reliable customer support are essential for a positive online gambling experience. Our detailed reviews provide valuable insights to help you make informed decisions and avoid any potential issues.
How Do We Rate Our Online Casino Games: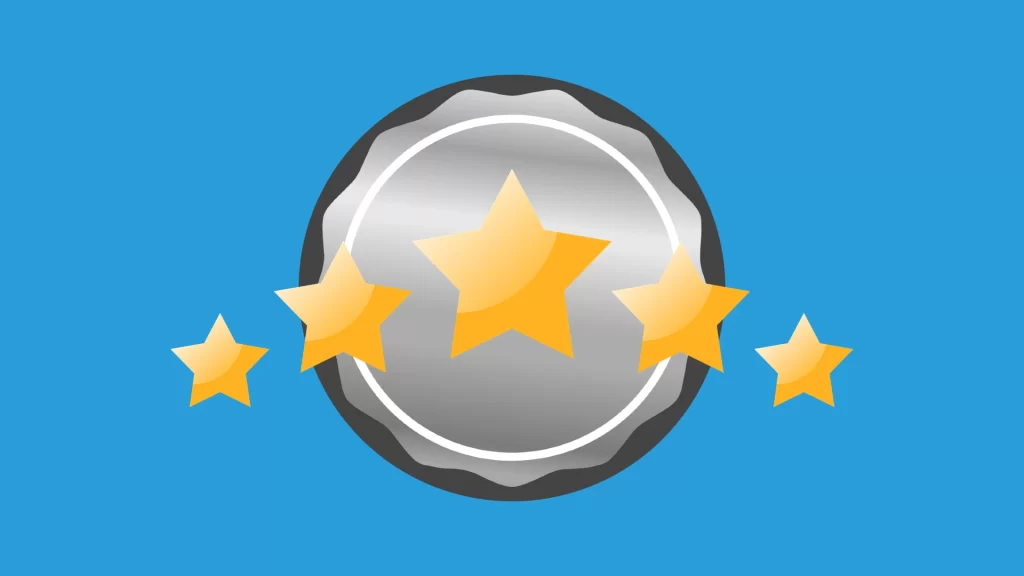 1 – Fun Factor and Replayability
When it comes to online casino games, players want to have fun and enjoy their time playing. That's why we take into account the fun factor and replayability of games in our reviews. Here are the main factors we consider:
Free play demos: Many online casinos offer free demos of their games, allowing players to test them out before placing real money bets. This is an important factor in determining the fun factor and replayability of a game.
Entertainment value: We look for games that are entertaining and engaging, with exciting features and unique themes.
Popularity: The popularity and reception of a game among players is also a factor we consider. Games that are widely enjoyed and have a good reputation are more likely to have a high fun factor and replayability score.
At the end of the day, we want players to have a fun and enjoyable experience when playing online casino games. By evaluating the fun factor and replayability of games, we aim to provide our readers with valuable insights that will help them make the best choices when it comes to online gambling.
2 – Game Mechanics and Special Features
When it comes to casino games, not all are created equal. Some are easy to play and enjoy, while others may have more complex mechanics and features. At our site, we take a close look at these aspects to help you find the games that best suit your preferences.
We evaluate the mechanics of each game to ensure they are easy to understand and play, even for beginners.
We also look for unique features that make a game stand out from the rest, such as special bonus rounds, progressive jackpots, or innovative gameplay elements.
Our team of experts tests each game thoroughly to provide you with first-hand experience and insights.
By considering both mechanics and features, we can offer a more complete picture of each game's strengths and weaknesses.
Whether you're a seasoned player or just starting out, our reviews can help you find the casino games that offer the most fun and excitement.
At our site, we believe that every player deserves a great gaming experience. That's why we take the time to evaluate each game's mechanics and features to help you make informed decisions and find the games that you'll love to play.
3 – Special Offered Bonuses
Bonuses and special offers can make a huge difference in your online casino experience, allowing you to play your favorite games for more beneficial terms. In this section, we'll explain what special offers are and how we rate them to help you get the best deals.
Understanding special offers: Special offers can include free spins, game tournaments, no wager offers, and dedicated welcome bonuses. We review each offer to determine its value and benefits for players.
How we rate special offers: We examine the terms and conditions of each offer, including the wagering requirements, to ensure that they are fair and transparent. We also consider the popularity and reception of the offer among players.
Maximizing your benefits: By taking advantage of special offers, you can get more out of your favorite games and potentially increase your winnings. We'll provide tips and recommendations on how to make the most of these offers.
At our online casino reviews, we want to make sure that you have the best experience possible. By understanding special offers and how we rate them, you can make informed decisions and get the most out of your gaming experience.
4 – Mobile Playability
Mobile casino gaming has become an essential aspect of online gaming and many players prefer playing their favorite games on the go. Here are the top considerations for mobile casino gaming in New Zealand:
Mobile Apps: A good mobile casino should have a dedicated app that enhances the gaming experience on mobile devices.
Mobile Playability: When checking the mobile playability score, we assess how well the game runs on mobile devices, including smooth
controls, fast gameplay, and dedicated mobile-friendly design.
Game Selection: A great mobile casino should offer a wide range of games that are available for mobile play, including slots, table games, and live dealer games.
Bonuses and Promotions: Mobile players should have access to the same bonuses and promotions as desktop players.
Security: Mobile casinos should have advanced security measures, including SSL encryption and two-factor authentication, to ensure the safety of players' personal and financial information.
At our site, we have reviewed and tested the top mobile casinos in New Zealand to help you make an informed decision.
5 – Design and Game Symbols
The design and symbols used in casino games can make or break the gaming experience. In this section, we take a look at the importance of game design and symbols when rating online casinos.
Engaging Design: The top-rated casinos have engaging designs that feature updated graphics and modern sound effects. The design is crucial to keep players motivated and entertained.
Exciting Symbols: We consider games with exciting symbols that are unique and add value to the overall gaming experience. We deduct points for games that recycle game icons and effects.
User Experience: The design and symbols used in casino games contribute to the overall user experience. Casinos with a user-friendly interface and visually pleasing games are more likely to score higher in this category.
At the end of the day, the design and symbols used in casino games are an important aspect to consider when choosing an online casino. The top-rated casinos offer visually pleasing and exciting games that keep players engaged and coming back for more
How We Rate Star Score Explanation:
At our site, we use a simple ranking system from 1 to 5 stars to rate and rank the best online casinos and games in New Zealand. We evaluate and consider several factors to give you a comprehensive and honest review of the casino or game, and ultimately provide you with an informed recommendation.
Here's a recap of how we rate and rank:
Licensing, legitimacy, and reputation: We examine the legitimacy of the online casino, its licensing, and the reputation of the operator. This is to ensure that you can trust the platform and that it is safe to play at.
Games variety and selection: We check the variety of casino games and software providers that are available to New Zealand players. We look for online casinos that offer a wide range of games, including live casino play, table games, and slot machines.
Bonuses, promotions, and special offers: We consider the bonus terms and conditions, wagering requirements and unique tournaments or seasonal promotions that are available to new players.
Banking options: We evaluate the casino deposit variety and the withdrawal options available to New Zealand players, including classic, e-wallet, and crypto payment methods. We ensure that the processes are smooth and efficient, and that players can claim their winnings.
Mobile playability, game mechanics, and special features: We examine how well the game runs on mobile devices, the game mechanics, including the ease of understanding gameplay, and unique features that make the game stand out.
Design and game symbols: We take into account the quality of the game's graphics, sound effects, and symbols. We ensure that the games are entertaining, fun, and have a superb design that keeps players motivated and engaged.
We recommend sticking with online casinos and games that receive a 4-star rating or higher, as these are the safest and most reputable options available. Our rating system is based on personal experience, research, and testing, and we strive to provide you with unique and valuable insight to help you make informed decisions.
Affiliation Disclosure
At our site, we believe in full transparency and honesty. That's why we want to disclose our affiliation with the casinos featured on our site.
We receive a commission from the brands featured on our site for referring users to them.
However, this does not mean that our reviews are biased or untrustworthy. We manually review each casino and ensure that they meet our strict criteria for a trustworthy NZ online casino.
If any casino falls below our rating scores, we remove them from our lists and inform our users that they are blacklisted and not recommended to play at.
Our top priority is the safety and satisfaction of our users, and we take pride in our work to provide practical and reliable information.
We want to assure our users that our affiliation does not compromise our integrity, and we remain committed to providing unbiased and valuable insights into the world of online casinos in New Zealand.