Online Video Poker: The Whole Story
Video poker was introduced initially to attract more players to the game of poker who felt uncomfortable because of the pressure of live poker.
Online video poker is similar to a video poker machine found on a casino floor. Nowadays, almost all online casinos offer versions of the game as it has become hugely popular.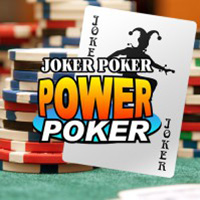 Players that have played poker before will quickly understand how video poker works and should get the hang of playing it very quickly. Online video poker games are perfect for players that like to think through their moves and take their time. There are no time constraints as there may be in live poker games.
Video poker has a similar feel to online slot games in regards to ease of play, format, and structure, but with poker strategies thrown in the mix to liven things up. Video poker aims to get the highest winning hand from the cards you were dealt. This is a game of skill as well as luck!
Players can find top online video poker games in the following casinos:
Read More
Best Video Poker Casinos
When you play at a casino via one of our affiliate links, we may earn a small fee.
Rank
Casino
Review
Bonus
Info
Visit
1.

LeoVegas NZ

$2000

+ 200 Free Spins

Many popular video poker games and useful tips & tricks to help you make a profit

Play Now
2.

Royal Vegas NZ

$1200

Choose between 24 video poker games on desktop or mobile

Play Now
3.

Spin Casino NZ

$1000

over 50 video poker games! Play multiple hands at once

Play Now
Fun Fact: Video Poker first hit casino floors in 1979 and was initially known as 'poker slots' though this name was often confused for online pokies and was quickly changed.
Video Poker Rules and How it Works
Firstly, players must choose an online casino to play video poker and perhaps select a game based on a good rating or software provider. Some games may have instructions or a demo version to help you better understand the game.
The next step is for players to place their bets by choosing a betting level. Each game will have different minimum and maximum bets, and players must also decide how many hands they would like to play. Once players are happy, they can click the 'Bet' button to confirm everything.
A 5-card hand will then be placed in front of the player, and they will get to choose which cards they keep and which cards will be discarded. New cards will replace discarded cards.
Depending on their score, the player will win or lose the hand. If a player loses, they will lose their entire bet. The amount a player gains when they succeed will depend on their original chance.
Video Poker Strategies and Systems
Video Poker borrows many aspects from the game of table poker, and thus similar strategies can be used when playing video poker. The game is also considered the fairest online casino option, with the house edge usually under 1% and RTPs of 98% to 100%.
Jacks or better strategy- Jacks or better strategy is the most widely used and helpful video poker system. It is exceedingly simple, and it refers to keeping cards that are better than Jack's and discardJack'sher cards. The cards and combos that should be kept include; a straight flush, a royal flush, four-of-a-kind, three-a-kind, a whole house, and high pairs. You should hold onto any of the above combinations if you receive them in the game.
Deuces Wild- Deuces Wild is a feature that allows players to substitute a 2 card for any other card, allowing players to make exciting winning combinations. So don't just discarddon't2 cards; it can come in handy.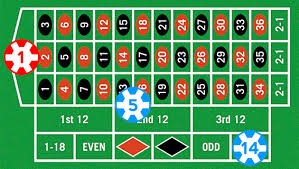 Hand Values
All video poker games available work on getting the best hand possible with five cards. It cannot be obvious which hands beat others, so below is a list of the highest-value hands in descending order.
Royal Flush ( suited 10, J, Q, K, A)
Straight Flush ( sequence of any five suited cards following in order)
Four of a kind
Whole House (3 of a kind ad a matching pair)
Flush ( 5 cards of the same suit)
Straight ( 5 cards in a linear sequence)
Three of a kind
Two pairs (two pairs of different values, e.g., two fours and two sixes)
One pair
House Edge
Online video poker games have the lowest house edge than any other casino game. In most online video poker games, the house edge is under 1%, making it one of the fairest online casino games. This means the player is most likely to beat the House while playing games.
Game Variations
Players today have a vast choice of different variations of online video poker games. Many tweaks have been added over the years to the regular video poker game, so today, players can try: Jacks or Better, Aces and Eights, Tens or Better, Deuces Wild, Double Bonus, Jokers Wild, Double Double Bonus, Deuces and Joker, Bonus Deuces Wild and many more.
These are the same online video poker game but with different rules, so it is up to the player to find the online video poker variant that suits him the most.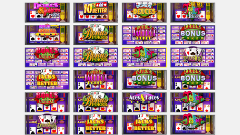 Reasons to love online video poker.
Video poker is straightforward to play, and players can take their time strategizing without the pressure of other players waiting for them to take their turn.
Online poker has become increasingly popular, and for this reason, there are endless options where players can play with many different versions and themes available too.
You can play online video poker anytime, as you never need to wait for other players to join.
It's known as one of its most exciting games and the most 'fair' casino game.
Video poker is offered at all our listed online casinos.
FAQs
To maximize your chances in online video poker, play games with high RTP like Jacks or Better or Double Double Bonus Poker. Bet the maximum coins for the highest payoff. Practice with demo play and use strategy charts to make optimal card decisions.
No, video poker machines operate using a random number generator, ensuring that each outcome is independent and random. Past actions or results have no influence on the current or future outcomes.
While video poker strategies can improve your odds and minimize mistakes, there is no guarantee of 100% efficiency. Strategies are not an exact science and can vary among players. They aim to increase long-term success rather than provide a foolproof approach.
No, Video poker is a fair game with programmed hand variations and regulated by licensed online casinos.
Online video poker games are typically adapted from land-based machines, so the rules and style of play remain the same. The main difference is the platform on which they are played.