UK Gambling Commission
Since the introduction of the UK Gambling Commission in 2007, the level of security and fairness in the online gambling world has increased drastically. This licensing body has set new standards for online establishments that cater to UK and Northern Ireland players. Even though this licensing commission primarily focuses on UK players, NZ online casinos also benefit from these rules and regulations as most online casinos accept players from the UK, NZ, and other international regions and standardize their sites according to the UK Gambling Commission.
Since online casinos that cater to the UK and Northern Ireland have to obtain a license from the UKGC, most online casinos follow their rules as the UK remains one of the most desired markets.
This licensing body has a much higher rating for fairness and security, keeping casinos in line and allowing players to log complaints easily. Even though these complaint options are available for UK players only, the same testing, terms and conditions, and license requirements apply to all players who partake in the casino.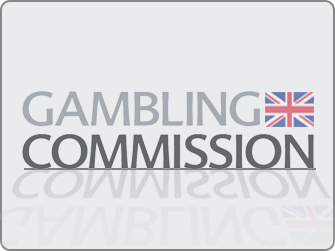 Since the introduction of the UKGC, we've seen games offer higher payout percentages, and casinos make their terms and conditions easily accessible. According to the UK Gambling Commission, they also follow the fairness rules with promotions that need to be within acceptable brackets.
Casinos Licensed by the UK Gambling Commission
When you play at a casino via one of our affiliate links, we may earn a small fee.
UK Casino License
The goals of the UK Gambling Commission are to ensure players have access to regulated and fair gaming platforms. Before 2007, the UK Gambling Act of 2005 was the only form of protection in place, which did not have much effect on unlicensed online gambling operations.
Since the UKGC took over the gambling board of the UK and the National Lottery in 2013, many new rules and requirements form part of the license. Even though there are still unlicensed establishments catering to the UK, it is up to the player to choose casinos with a UK license and have the player protection they provide.
The licensing body introduces new requirements for online casinos that ensure players get the best service. In recent years, new implementations have formed part of the casino requirements that relate to having the option to take a break by excluding yourself from the casino. These breaks can be anything from a week to years, limiting you from accessing your account.
Casinos must also ensure players know how long they have been playing and the amount wagered on games. These and many other requirements form part of the responsible gambling criteria, which provide players with a higher level of protection and information regarding their gambling habits.
The UK gambling commission licenses the best online casinos in NZ. You will find better games as the licensing body requires developers to offer a higher-than-usual payout percentage that meets their standards. The terms and conditions for promotions also tend to be lower than most other casinos since the UKGC reviews these promotions for fairness, ensuring players have access to reachable promotional terms and conditions.
Why Choose UKGC Casinos
Online gamblers can benefit directly from these strict terms and conditions implemented by the UK gambling commission. Therefore, players in New Zealand can gain access to the same level of fairness and gaming quality as UK players. Of course, it adds a huge benefit to gaming opportunities when you can't trust that the payout percentages are 100% fair and that the terms and conditions of promotions are what they should be. In addition to responsible gambling, new features are introduced relating to games and accounts, making it easier to manage your gambling habits.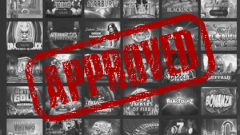 Online gambling sites need to follow many other terms and conditions, not just relating to the games and promotions but to the services and security levels they provide. Casinos also need to provide protection for player funds and keep it in a separate account, making these funds available irrespective of the casino's performance. Therefore, delays in payments are avoided, and non-payments are rare.
UKGC Gaming Software
Regarding gaming software, casinos operating under the UK gambling commission need to include software that uses random number generators and has been tested for accuracy.
The licensing body also uses third-party auditing companies such as eCOGRA to perform tests at random and ensure accurate payout percentages and gaming fairness remains accurate.
Join a UK Gambling Commission Casino Today
The UK gambling commission has changed every aspect of online casinos for the better. They introduce a much higher level of rewards for the end user while ensuring each casino element operates within the set requirements.
Therefore, as a player at a UK Gambling Commission casino, you gain access to the highest possible level of service, the best games, and additional security features that should form part of all casinos.
Some of our favorite online casinos licensed by the UKGS are Leo Vegas and Casumo Casino
FAQs
When selecting a UKGC online casino, it is essential to confirm if the website is regulated by the UK Gambling Commission. Fortunately, this information is usually easily accessible.
Indeed, UKGC casinos prioritize safety measures to ensure a secure environment for players. Through the implementation of 10 safety steps, licensed UKGC casinos provide robust protection for user connections.
Absolutely! All casinos regulated and registered under the UKGC license can be easily verified. Each licensed casino is assigned a unique registration number, which allows players to check the authenticity and compliance of the casino.
The UK Gambling Commission (UKGC) is responsible for issuing licenses not only for land-based casinos but also for online casinos operating in the UK
The UKGC audits and penalizes licensed casinos for rule breaches. Third-party intervention is available for unresolved issues. The UKGC promotes fair and responsible gambling through guidelines and player protection measures.