Curacao eGaming
Curacao eGaming is perhaps not as well known within the online casino gaming community as other online casino licensing bodies such as the Malta Gaming Authority (MGA), the UK Gambling Commission (UKGC), and the Gibraltar Gambling Association (GBGA) or even Alderney or the Isle of Man. However, you may notice more and more casinos begin to display licensing certification from Curacao as more and more online casinos launch this year.
Geographically speaking, Curacao is one of several islands that form what used to be known as the Netherlands Antilles, now known as the Dutch Caribbean. Perhaps the surprising fact here is that Curacao is actually one of the oldest online casino licensing and regulating bodies in the industry and was one of the first regulators of casinos back in the nineteen nineties. Again, while not as well-known as other licensing and regulatory bodies, any casino that displays the Curacao eGaming logo has passed Curacao eGaming's initial investigation phase. It is also regularly audited by Curacao eGaming licensing authorities.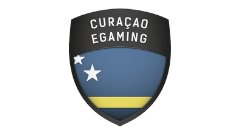 Curacao License
Curacao has been issuing remote gambling licenses since 1996, making it the longest-running online casino regulator in the industry. However, despite this achievement, Curacao is still not as recognized as other licensing bodies such as the UKGC and MGA.
As a result, some players place less confidence in online casinos that feature Curacao eGaming licenses. However, many casinos have proven reliable and trustworthy under the Curacao eGaming banner.
Curacao consists of four central authorities responsible for various aspects of casino gambling and sports betting. Curacao eGaming is just one of these four and deals mainly with remote gambling licensing and related issues.
However, they deal with issuing licenses to gaming operators and game providers, developing and maintaining cloud services and related infrastructures designed to support the online gambling industry, and regular, random audits of its license holders.
Interestingly, Curacao offers services similar to those of a head of franchise to online gambling platforms that operate under their license. These services include turnkey solutions, including gaming licenses, infrastructure maintenance and management, space on secure servers, game licensing, and more. Curacao also allows operators to conduct their services autonomously under their Curacao eGaming licensing.
Why Choose Curacao eGaming Licensed Casinos
Several factors must come into play when deciding which casino to sign up with. While most inexperienced online gamblers believe that it is all about the variety of games that are available at a casino, experienced gamblers know there is more to the story.
Licensing from a recognized authority is paramount as this shows the potential player that the casino is legitimate. Not only that, but the casino is also subject to strict guidelines and is audited regularly.
While many will only consider an online casino that displays licensing logos from the UKGC, MGA and others, experienced gamblers also know that Curacao eGaming-approved casinos are often just as good, sometimes even better than those casinos not licensed by them.
Interestingly, some casinos will feature several licenses, which will inevitably include UKGC, MGA, and Curacao eGaming. The reason for this is quite simple. To satisfy the demands of various markets around the world, intelligent casinos will obtain several operating licenses.
While UKGC is primarily focused on regulating online gambling brands for the UK market, and MGA is aimed mainly at Europe, Australia, Canada, and other areas, Curacao eGaming covers a wide range of different territories not serviced by the bodies mentioned previously. This can and often does include US-facing online casinos and sports betting sites, as well as Canada, parts of South America, and places further afield.
Curacao eGaming Software Licenses
Unlike some other online casino and sports betting licensing bodies, Curacao eGaming features a single license type known as the Master License. The Master License is issued exclusively by the Curacao Ministry of Justice.
The license is explicitly designed to be an umbrella or 'catch-all' license, covering all casino gaming platforms, sports betting platforms, skill-based gaming, racing, lottery gaming, and other online gaming or gambling platforms that fit the licensing criteria. The Curacao eGaming license holders are permitted to 'sub-let' their license to additional online gaming operators.
Join a Curacao Gaming Authority Casino Today!
Curacao eGaming is equipped with a vast amount of real-world experience that comes with being the world's oldest remote gambling licensing body. While not all online New Zealand casinos that hold or have held a Curacao eGaming license have done well, the same can be said for just about any online casino that has held appointments from other licensing bodies.
C-eGaming regularly audits its license holders to ensure fair gaming practices, secure sites, and transparent RNGs. Casinos are expected to abide by Curacao's rules which include expedient payouts and audited RTPs.
FAQs
Yes, that's correct! Curacao licensed casinos are known for their acceptance of Bitcoin and other cryptocurrency payment options, providing players with a legal and secure way to gamble online using digital currencies.
That's correct. While many online gambling companies are registered in Curacao, it doesn't necessarily mean that their operations are physically based there. They may have their servers, offices, or operations located in other jurisdictions while still holding a Curacao license for regulatory purposes.
The CEG license, also known as the Curacao eGaming license, is considered to provide less player protection compared to other online gambling licenses. Unlike some other regulatory bodies, CEG does not enforce strict protocols for player protection and does not maintain a central database of self-excluded players.
If you encounter an issue with a CEG-licensed casino, contact their customer support first. Keep records of your communication. If unresolved, file a complaint with CEG through their official website or via email.