Progressive Jackpots
Until recent years, progressive jackpots have been an enigma to most players, as very little took the time to sit down and give them a shot. However, times have certainly changed, with many flocking to them, and it is all credit to their massive jackpots and the overall thrill.
Progressive jackpots may not be as popular as traditional slots, but they have earned their spot in casinos worldwide. We'll be diving into their world with an in-depth analysis and finding out the best variations, who the biggest winners were, and so much more.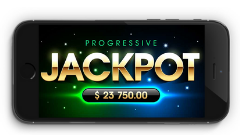 Progressive Jackpot Pokies
Most people want to know the answer to how progressive jackpots are any different from regular slots and pokies with jackpots. It's simple, every day or traditional places have a fixed jackpot, which means that it doesn't change, regardless of how many players have used the machine.
Progressive jackpots have a jackpot that progressively increases with each bet made. This is done by having a small percentage of the chance added to the total, and this is why so many people have won enormous amounts of cash playing on these machines.
Progressive slots are gaining popularity, and developers are putting just as much effort into developing them as they would with regular slots. Some may argue that they're not worth playing, but we think they are when you can change your life with a massive payout in one game.
Progressive slots are an integral part of the online gambling industry and can be found at almost every online casino in New Zealand.
The Best Progressive Jackpots for NZ Players
Finding the best progressive jackpot game in New Zealand can be a bit of an eyesore. As enticing as everything may look with their huge welcome and deposit bonuses, the fine print within the Terms & Conditions may lead to immense disappointment; this is why we've done it for you.
Mega Moolah
Easily one of the most popular progressive jackpots in New Zealand, Mega Moolah Pokie has attracted all kinds of players with its massive jackpots and timeless design. This pokie has been developed by Microgaming and has five reels on twenty-five paylines. The return-to-player rate is somewhat low due to jackpot contributions.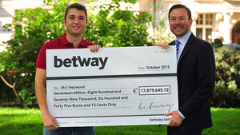 Mega Fortune
This progressive jackpot is hot on the heels of the number one spot and is developed by NetEnt; we can see why.
With five reels and twenty-five paylines, this progressive slot features a theme that most of us all desire, a life of luxury. Mega Fortune also previously held the record for the highest jackpot win.
Jackpot Giant
With fifty paylines, five reels, and a massive jackpot up for grabs, Jackpot Giant features a colorful background with primitive symbols such as gems and rocks of various shapes. Winning may be a tad difficult as players need to line up five wild golden symbols on the first pay line, but with millions of dollars at stake, we say it's worth it.
Arabian Nights
Another entry by NetEnt, this time, we're looking at one of their lesser-known developments, but this isn't a popularity contest. Arabian Nights already paid over NZ$10 million back in 2012; tha, is enough change for anyone's life. This pokie features an Arabic theme of camels, swords, and fezzes.
Joker Millions
A relatively new progressive slot developed by Yggdrasil, a development firm, is making all sorts of waves in the industry. This elegant game features a dark background with a beautiful scarlet gradient, and symbols feature cherries, plums, jokers, bells, oranges, and watermelons. This fantastic game has already paid out a jackpot of over NZ$8 million.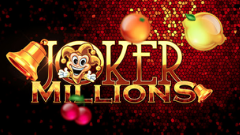 The Biggest Online Progressive Jackpot Wins of All Time
It's no secret that progressive jackpots aren't as easy to win as regular slots; however, their jackpots may be the closest thing to winning the lottery without playing. Over the years, many have claimed the biggest wins of their lives.
Most of these wins have come from the famous Mega Moolah progressive slot, which seems happy to give away millions. In September 2018, an anonymous player took on Microgaming's Mega Moolah and claimed the mega-jackpot of over NZ$20 million. This was done by way of Grand Mondial Casino, and it's the most significant online progressive jackpot ever won.
What makes this more significant is that this was done with a little 75-cent bet. This win makes the next seem small; however, winning is winning, and to British Army lance Corporal John Heywood, the NZ$13.2 million may be enough for early retirement. Another lucky player, also unknown, walked away with NZ$4 million while playing Mega Fortune on Gate777 Casino. All that's known about the player is that he's a regular casino visitor and won via the single bonus game.
This player certainly had the patience and loyalty to stick to one game, and eventually, their dreams came true.
FAQ
Progressive jackpots can be found at any reputable land-based or online casino, although it's always a great idea to check the Terms & Conditions of any casino before signing up. Great sites to visit are Casimba, Party Casino, and Lucky Days, all which come with a great welcome bonus which would help jumpstart your playing career.
Unfortunately, progressive jackpots aren't as rewarding as traditional slots. This is due to the slight difference in mechanics which sees a portion of your bet is added to the grand total of the jackpot. However, winning makes this so much more worth it, as you're almost guaranteed to walk away with a life-changing amount of money.
Finding the best online progressive slots isn't as easy as you think. While most people choose to dive headfirst into a casino and deal with the consequences later, it's always best to take your time and find what appeals to you the most as all players are indeed different.
This depends entirely on where you're playing, and if you've done enough research on the site to know that you're safe. Heading to forums and reading up on the experiences of other players who've used the game and site you're looking to use is a great start. So, ultimately, yes, they are.