History of Slots Machines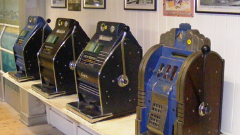 Amazingly, the History of Slots Machines dates back to 1895, when mechanically-minded Charles Fey created the first slot game that included only liberty bells as symbols. The game's goal was to set the mechanical reels in motion by putting the lever on the side and waiting for the reels to stop, hopefully lining up 3 of the bells for a prize.
The machine only had one payout, which occurred when each of the three reels showed the bell across the single pay line. The reels also had card symbols, which at the time did not provide winnings but were used to separate the bells and make them a bit more challenging.
History of Slots Machines Then & Now
Less than ten years later, in 1902, most American states banned slot machines, but Fey managed to find a way around it instead of giving up on the idea and still keep his new invention popular around the country. Instead of rewarding players with money, he changed the symbols to fruits and altered the rewards with sweets and gum. This was the first variation of a fruit slot machine, which is still a well-known term in countries such as the United Kingdom. Later variations of the same game were introduced in pubs and bars, but instead of fruit symbols, they would include items available at the establishment. For example, bar slot machines would have meals as higher payouts, while lower symbols would reward you with a beer or a packet of chips.
By the 1980s, slot machines had introduced new features and gaming opportunities, thanks to technology allowing these games to transform from purely machinal to electronic. Of course, this presented a new range of features and winning chances for players, which many developers created. The games have also begun to spread in casinos around the world, occupying as much as 70% of the casino floor. These games don't have fruit symbols or the liberty bell but feature many themes and features to attract players.
When New Zealand Pokies Came Along
When we look at the history of slot machines in New Zealand, we need to begin with Australia, as both countries share a similar gambling background in casino history. In 1953, Len Ainsworth, a respected family man, got the Australian gambling markets to begin by creating the very first poker machine, also where the term "pokies" comes from in New Zealand and Australia.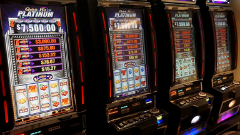 The company ventured into other sections of gambling, which eventually included slot machines, much like those created for the American market. These games and many other creations were sold to casinos in the European market by 1960.
The company had yet another breakthrough in 1989 when Aristocrat became a publicly traded company, which gave them the resources to enhance their abilities and export games to more countries worldwide.
With this, casino games also made their way to New Zealand orders, which were first introduced in hotels and other gaming venues around the country. The first land-based casino was established in Christchurch by 1994, which was the same year online gaming giant Microgaming launched the world of online casinos. However, it would still be many years before New Zealand saw the features of online gambling, especially since these casino games had just arrived.
Even though the New Zealand gaming market began with Aristocrat software, casinos have included other gaming software developers, offering players a more extensive gaming selection. As with Australia, the Kiwis also took to gambling very quickly, resulting in over $2 billion in revenue in 2008. The following year's stats indicated that the New Zealand gambling industry consists of over 20,000 gaming machines, including poker machines and slots. With the introduction of modern technology and electronic gambling machines, the trade is seeing a steady growth pattern, especially as more modern games are introduced.
Even though New Zealand is one of the last countries to join the modern gambling world, they still manage to include unique features that make the games different from American variations. For example, with casino games in New Zealand, you will find a part that tells you how long you have been playing and how much you have spent on the specific game. This is only one of the many additions to pokies implemented by the New Zealand gambling act that will ensure gambling addictions remain as low as possible.
Introduction of Online Pokies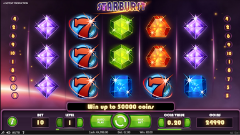 Even though the first online casino was introduced in the mid-90s, the New Zealand market only started showing interest about five years later. Even with the late start, the industry has still grown much bigger with online casinos.
However, the land-based casino industry remains one of the preferred gaming methods as the government is somewhat unclear about how legal it is to play games online. However, the law only revolves around gambling rules and regulations for establishments within the country; therefore, it does not state that remote gambling is illegal.
Many online casinos cater to the New Zealand market, offering gaming opportunities from top developers worldwide. The online pokies NZ industry is showing steady growth as Kiwi casino enthusiasts join online casinos to gain from the benefits and more extensive game selection.
Future of Gambling in New Zealand
The future of gambling in New Zealand is somewhat unpredictable, especially since the new Australian gambling laws. However, these laws have not affected New Zealand's gambling act as the country still does not limit online casinos.
The country still follows the four categories of gambling, which are limited to establishments within New Zealand and do not mention remote gambling. Therefore, many of the biggest online casinos still cater to the market and introduce the latest gaming opportunities. However, since the country does not regulate online gambling, these online casinos are registered in other countries and have nothing to do with New Zealand whatsoever.
The gambling act of New Zealand might change the future of online gambling. Still, many also believe that it will remain the same as the government has not introduced any limitations or laws up to now, even with the significant changes made to the Australian market in recent years. Therefore, New Zealand has adopted a somewhat unique view towards online casinos, allowing citizens to choose how and where they spend their money.
History of Slots Machines and the Future of Online Games
When we look at the international or online casino industry, many new trends are being introduced to provide even more opportunities. This doesn't just revolve around the casinos, making accessing the games and features easier, but also the games themselves.
As some of you would know, recent significant changes include mobile casino opportunities with HTML5 software eliminating the thing that needs to download any apps or software. Casinos are also geared toward virtual reality, which changes the options available with online gambling, especially in gaming features.
With virtual reality being introduced, we might see new types of casino games being created, even some that don't include reels but rather adventures that require skill to unlock winnings. However, it would take years before pokies become a thing of the past, and most would say it would never happen. Instead, new games would become available, but pokies would constantly evolve with gambling technology. Regardless of what they look like, there will no doubt be new NZ online casinos popping up shortly.