Street Fighter II The World Warrior Slot
Game Information:
Are you interested in knowing everything about the Street Fighter 2 game? Well, here's a major throwback to 1991! With the new and improved Street Fighter 2 slot game, you will have much fun mixed in with severe nostalgia.
This video game slot game is something that you'll love the feel of! After all, Street Fighter is an iconic fighting game. If you're interested in learning everything there is to know about this Street Fighter slot machine, then keep reading!
Introduction: What is Street Fighter II, The World Warrior?
The Street Fighter 2 slot game has many advanced features similar to the original game, and this is because of the very cool gamification on the company's part. In addition, you can also find similar graphics, emotions, and, most importantly, action in the video game slot game.
Isn't that exciting? One of the few basics to know about the game is that you can choose between 8 characters and fight a random opponent in the game. Here's the fun part, if you win, you are rewarded with Beat the Boss Free Spins!
In Free Spins, you can find four bosses to compete against. However, don't sweat, as each level gives you a higher multiplier. Remember to beat each boss before moving on to the next game level.
Every level won in the Street Fighter 2 slot game brings you closer to the grand prize. Don't you think it's so adrenalin-inducing? Imagine finally fighting the final boss – M. Bison!
Return to Player (RTP) and Other Special Features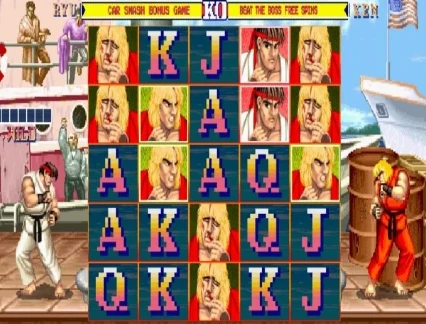 The best part about this video game slot game is that the RTP is 96.06%. In addition to that, the payout can be up to 7 figures! That's an insane figure. There are a ton of bonuses and other free spins as an offer for you in this Street Fighter slot game.
You get to pick from 8 of the original Street Fighter game, which is pretty exciting and fun. You can play the battle rounds to either win or lose.
Symbols and Icons: What do they mean?
There are various high-value and varied symbols in the Street Fighter 2 game. These high-value symbols depend upon the fighter you choose. In addition, the soldier you play against will also determine the value.
You will get a chance to earn two victor version symbols from every fighter. You have to admit, that is pretty awesome! Moreover, you can also make two defeat symbols. Another thing to remember is that there are four premium symbols as well.
These are 30x a cluster of 16+. If you want to guarantee a win, try to get premium symbols as 2×2 mega symbols. This is a pro tip, so don't share it with everyone!
Table of the Symbols and Their Winning Combinations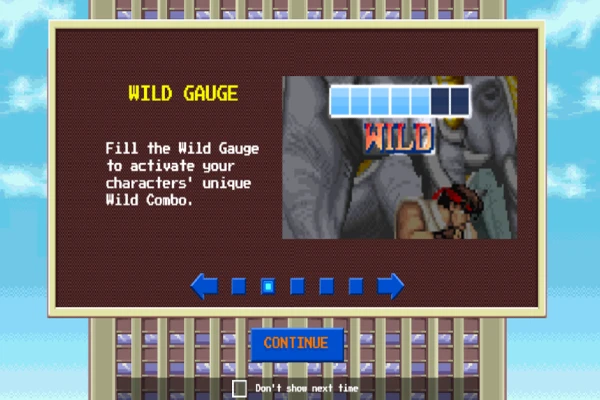 Do you want to know how the maximum win is decided? Well, the ultimate success depends upon your progress and net amount. You will be at a 120x Stake as a maximum multiplier to defeat the bosses. This is something to keep in mind, don't you think so?
To play and win real money at casino slots, you have to learn the games inside and out; when choosing specific characters to play in this game, you will increase your odds of winning!
There are many online pokies to play around the world trying to grab your attention, but this game may make you stay for much more.
Here's a table to help you understand everything a bit better than before:
| Street Fighter 2 Game Character | RTP | Bonus Combinations |
| --- | --- | --- |
| Dhalsim | 96.04% | You can have 2 to 3 of the wild symbols that are randomly placed |
| Ken | 96.06% | Here you can have 1 to 5 wild symbols that you're placing on the same row |
| E. Honda | 96.05% | On the same reel, you can have 3 of the wild symbols |
| Zangief | 96.08% | There can be two wild symbols that are on two horizontal stacks |
| Guile | 96.04% | Here you can have two wild symbols on 2 of the vertical stacks |
| Ryu | 96.02% | There can be three wild symbols on the same row here |
| Chun-Li | 96.08% | You can have 2 to 7 wild symbols that are randomly placed. |
Pros and Cons of the Game
Of course, nothing is perfect, and the Street Fighter 2 game isn't either. However, it is very close to being so. The pros outweigh the cons. So, to make it easier for you to compare the pros and cons. Here's a short list of them:
Pros
This game will remind you of the Street Fighter Slot Machine, which is very nostalgic.
The boss levels are of great difficulty level, making the game exciting.
There are wilds everywhere in the game.
The gamification features are fantastic.
Multiple promising clusters are playing in the game.
Cons
This is not a suitable game for any and every type of player.
The Best Tips for Playing Street Fighter II The World Warrior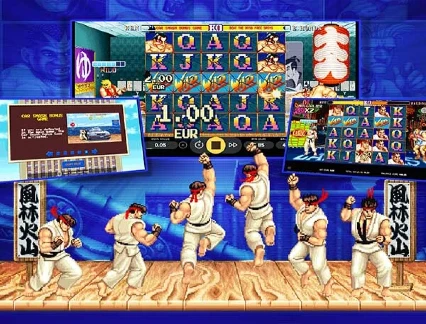 You can keep many things in mind to ensure that you have a great time playing the Street Fighter 2 slot game. One fantastic tip is to play the practice version to improve yourself. This way, you can test out the features to your satisfaction.
Won't that be a bit reassuring? Once you feel confident in yourself, you can go for the other versions, where you can try to multiply your hard-earned money. Maybe you can win the jackpot! Who knows? Just play safely and keep in mind your limitations.
Final Takeaway on Street Fighter II The World Warrior
Street Fighter NetEnt gaming is an excellent choice for anyone to play. If you're interested in retro gaming, you will surely adore this play. It is not overwhelming, and you can learn the ropes quickly. Isn't that something to look forward to?
If you ever enjoyed playing the game Conan from NetEnt, Street Fighter 2 slot game will be right up your alley. So, have fun and play responsibly! Best of luck!
Play Similar Pokie Games