Biggest Wins in the History of Online Gambling
It is exciting to find out about gamblers who have scored big online. Not only does it bring a rush of excitement but also a feeling of inspiration. Unlike natural, land-based casinos, online casinos can be checked before diving in head-on. Ordinary people have scored some of the biggest wins in online casinos, a majority of them down on their luck. Luck can surprise everyone, even though larger bets usually have a higher chance of yielding larger payouts. Here are the top 6 stories of the biggest wins in the history of online gambling:
Mobile Gaming
Mobile gaming earned a place in the history of mobile gaming in September 2013. Gabriel L., a German player, pocketed more than €3 million and scored the title of the biggest winner in mobile gambling history. He used a casino known as Spin Palace and played Mega Moolah. This was only recently surpassed by a Tipico Casino player who also won a fortune playing Mega Moolah. This anonymous player played with a €6.25  bet and landed a cool €8.0 million.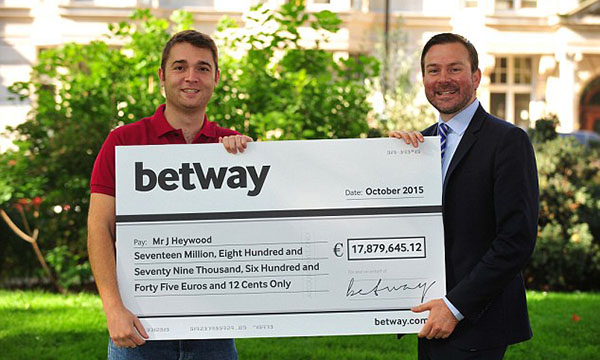 Online Slots
The biggest gambling payout goes to a Norwegian gambler known as Peter, which may or may not be his real name, but that's not important. The important thing is that he soon became an online slot winner after continuously progressing at a Jackpot known as Arabian Knights. His net winnings amounted to €1.7 million, translating to 38 million Norwegian Krone.
Enormous Online Jackpot Wins
Although no longer the biggest, an unknown Finnish player made his way into the Guinness Book of World Records by winning €17.5 million in January 2013. He tried his luck on paf.com, playing the Mega Fortune, a 25-payline, 3-reel online slot featuring a theme of luxury and glamour. In November 2012, another gambler from Finland collected €8.6 Million at Paf.com while also playing the Arabian Knights, a jackpot slot offered by Net Entertainment. Another progressive game, Hall of Gods, is an online jackpot slot provided by Net Entertainment, which resulted in a €7.3 million win for a Betsson player.
Major Poker Win
Patrik Antonius, one of the most well-known traditional poker players, is believed to have scored the most significant online win. He collected $1.3 million when playing a high-stakes game called Omaha.
Another Hall of Gods Win
A lucky Swedish woman came under the online gambling spotlight when she won a check worth €7.6 million after playing the Hall of Gods slot game at an online casino. With her big win, she planned to pay off her mortgage and other loans and pay for her family's vacation. She also hopes to buy a new car and is living the dream. She was one of the five most prominent players to have joined the casino's 'Millionaire's Club' in 2009.
The Biggest Win: UK Player Packs €17.9 Million
Most gamblers are well aware of Mega Moolah, a progressive Jackpot that is also one of the most fruitful games. A Cheshire resident, Jonathan Heywood, felt the game's generosity when he landed a massive €17.9 million payout, which took over the Guinness World Record for an online casino win. The 26-year-old soldier gained a whopping Jackpot victory in October 2015 when he tried for a 25p for every spin.
Jonathan said that after accumulating his surreal win, he had difficulty coming to terms with it. However, he promised to spend most of his money on his sick father. Microgaming's CEO, Roger Raatgever, also congratulated the winner and explained that to the present day, he had paid almost half a billion Euros. Besides the massive amount of cash, Jonathan's win also earned him a Guinness World Record.
With that said, if you are trying to have a similarly successful experience and want to succeed at online gambling, your best option is to go with a Progressive Slot from Net Entertainment or Microgaming. In addition, you could also try lucky games, such as Mega Fortune, Mega Moolah, and Arabian Knights.